Hampshire Dentists
Hampshire House, 169A High Street, Southampton, Hampshire, SO14 2BY
Average review score of 4.9 from 209 customer reviews
"Amazing friendly staff and exceptional service! My 3 year old was nervous at first but was put at ease from the moment she walked through the door and came away with a smile."
–Sascha L, 8th May 2020
ABOUT LOCAL DENTIST - HAMPSHIRE DENTISTS
Experience first class dental treatment on Southampton High StreetWe realise you may not like going to the dentist, but we won't take it too personally; instead we'll do our best to try to change your mind.
In fact, since taking over this long-established private Dental Practice in August 2010, we've already seen some encouraging transformations with patients going out of their way to thank us for our 'calming influence', 'gentle treatment' and 'meticulous attention to detail,' so much so, that nearly all of our new patients have been referred to us by their friends and family.
Why choose Hampshire Dentists?Centrally located on Southampton High StreetAmalgam-free (i.e. Mercury-free) practiceWe're ethical Dentists, not sales people, so we'll always have your best interests at heartWe strive to provide a sympathetic, gentle and friendly atmosphere with patient care at the heart of everything we doWe embrace a patient-centred philosophy, tailored to your needs and aspirationsWe are committed to continually evolving with the dynamic changes in the dental arena, by investing in both our staff and practiceWe use the best laboratories to fabricate the restorations which we place in your mouth, as well as the best materials and equipmentWe provide a personalised yet affordable service, encouraging both preventative and cosmetic dentistry which is more accessible to everyoneWe pride ourselves in putting even the most nervous patients at easeWe offer flexible appointment times to accommodate your busy working lives.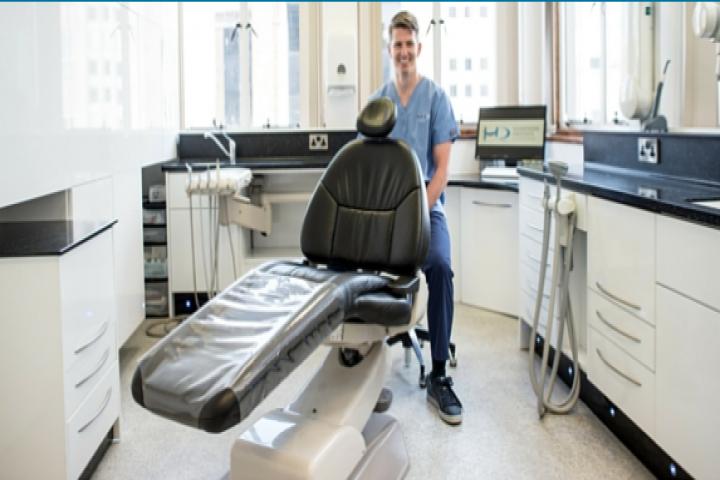 How to find Hampshire Dentists
Click here for directions